I wasn't going to write a july 4th post, then I was, but then decided not to. And I can do that kind of wavering cuz it's my blog :)
I
did
however want to show you the
non
-beach beach that we are now going to since we have nothing else. Remember
this
post? Same suits...nice life.
So....we surrender.
I have to tell you, it is growing on me. I don't know if it's because the girls don't care that it's brown/grey, or because it is a big open space that the girls are entertained for
hours
on end. No land lubber can argue with that.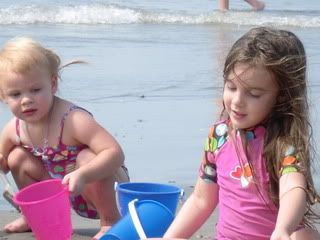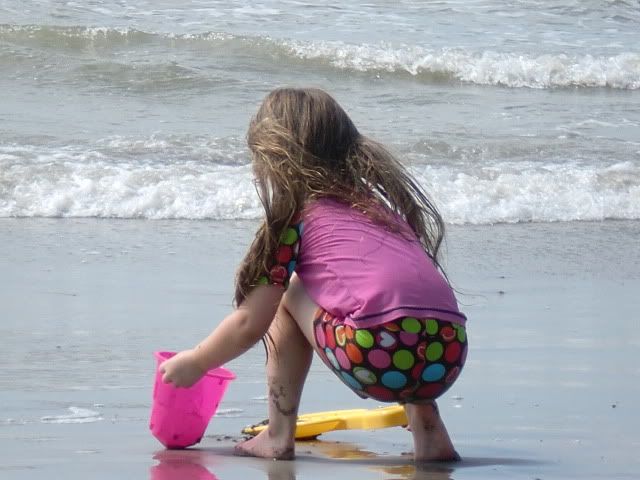 Do they look like they care, even a teensy weensy bit?